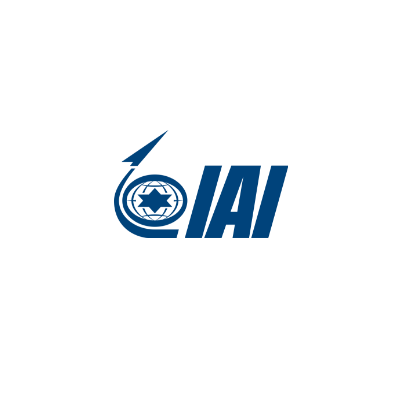 In a fast-evolving world, where adversaries constantly challenge national defense, you need experienced and skillful allies to rely on. A trusted partner, courageous and innovative to deliver the capabilities you need and afford. That's IAI – Where Courage Meets Technology.
A leader in defense, aerospace, and commercial markets, IAI leverages state-of-the-art technology and decades of combat-proven experience delivering solutions to your national defense and security challenges.Delivering large turnkey projects, IAI acts as a prime contractor, subcontractor, and team members in dozens of large programs for the aerospace, land, sea, and cyber domains and multi-domain applications.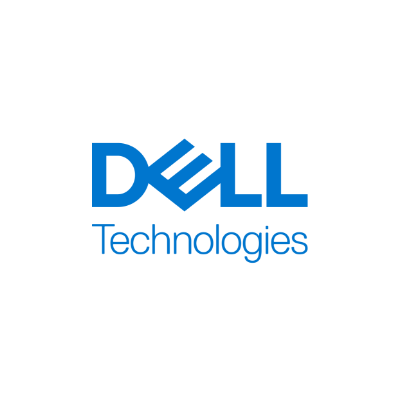 Dell Technologies is the leader in digital transformation, providing digital technology solutions, products, and services to drive business success. Dell's products include personal computers, servers, smartphones, televisions, computer software, computer security and network security, as well as information security services.[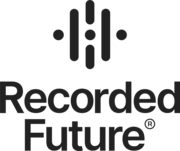 Recorded Future is the world's largest intelligence company with complete coverage across adversaries, infrastructure, and targets.
Recorded Future has world's largest holdings of interconnected threat data . As threats accelerate and converge in the world around us , Recorded future's intelligence is more vital than ever before .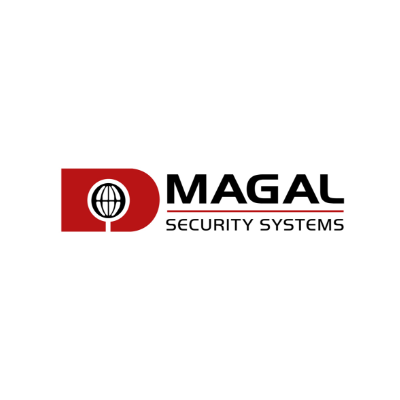 Magal Security Systems is a leading international provider of solutions and products for physical and cyber security, as well as safety and site management. Over the past 50 years, Magal has delivered tailor-made security solutions and turnkey projects to hundreds of satisfied customers in over 100 countries.
Magal offers comprehensive integrated solutions for critical sites, managed by Fortis4G – our 4th generation, cutting-edge PSIM+SIEM platform. The solutions leverage our broad portfolio of homegrown Perimeter Intrusion Detection Systems (PIDS), advanced outdoor video surveillance technology and cyber security solutions.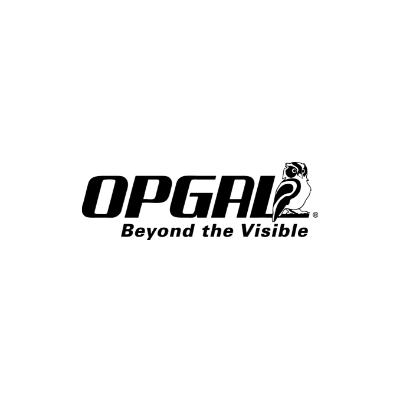 With offices in the US, India, and Israel, Opgal has established itself as a leading player across multiple and complex industry verticals, including defense, security, industry, and aviation markets. In the Security market, Opgal enables critical infrastructures, airports, border police, safe city programs, and industrial customers to detect, recognize, and identify security threats 24/7 even in complete darkness and difficult visibility conditions.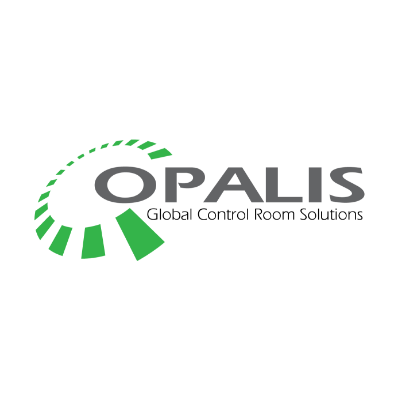 OPALIS Global provides product lines and solutions of SPF SLU company which is located in Barcelona, Spain.
Professional series of Technical furniture / Consoles for Control rooms, Cyber centers, Workstations Defense Industries
Air Traffic control consoles, Security desks, Monitor arms & Complementary Ergonomic solutions.
Integration Solutions – Professional Screens, Communication Systems, Electrical Popups, Equipment Boxes and Synoptic Panels.
Cognata delivers large-scale simulation to responsibly accelerate the time to market of automated driving. Deploying safe and reliable automated driving systems requires training and testing over billions of miles and in a near-infinite number of corner casesLarge-scale simulation is the core of Cognata. Our commercially deployed solution provides ADAS and autonomous vehicle developers a platform of unparalleled realism.
With a global network of suppliers, engineers and manufacturers, Arrow is the shortest distance between what's possible and what's practical.
Helping customers shape the tangible future and build the technology to get us there. From smart cities to satellites, they play a central role in progress that improves the quality of life and makes the benefits of technology more accessible.
they are a Fortune 102 company with 2020 sales of $28.67 billion. their team includes 19,600 employees worldwide across more than 336 locations. They help the world's best technology companies think "Five Years Out," working together to innovate the next big thing after the next big thing.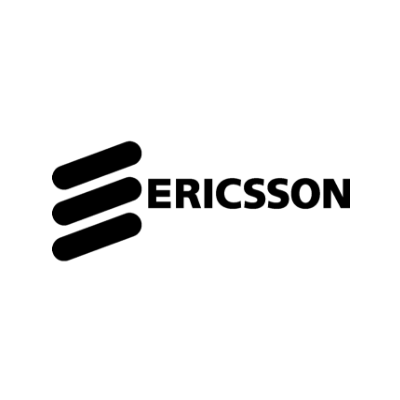 Ericsson is one of the leading providers of Information and Communication Technology (ICT) to service providers. We enable the full value of connectivity by creating game-changing technology and services that are easy to use, adopt, and scale, making our customers successful in a fully connected world.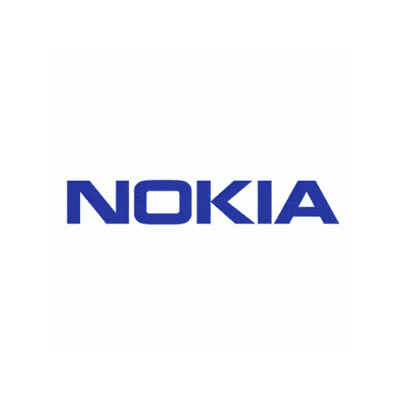 Nokia Corporation is the world's largest manufacturer of mobile phones, serving customers in 130 countries. Nokia is divided into four business groups: Mobile Phones, Multimedia, Enterprise Solutions, and Networks. The Mobile Phones group markets wireless voice and data products in consumer and corporate markets. The Multimedia segment sells mobile gaming devices, home satellite systems, and cable television set-top boxes. The Enterprise Solutions group develops wireless systems for use in the corporate sector. Wireless switching and transmission equipment is sold through the company's Networks division. Nokia operates 15 manufacturing facilities in nine countries and maintains research and development facilities in 12 countries.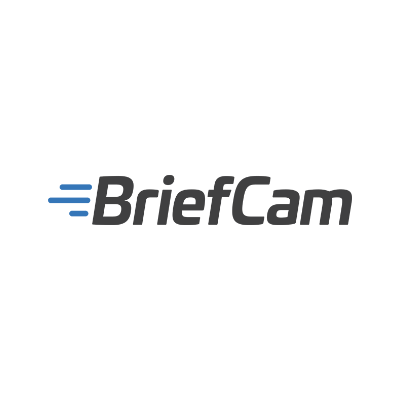 BriefCam envisions a future where video data is widely accessible, usable, and insightful for a smarter, better world. OUR MISSION
To improve everyday lives by transforming video surveillance data into valuable insights. BriefCam empowers people, companies and communities to realize the value of their video through innovative solutions, powered by advanced technologies.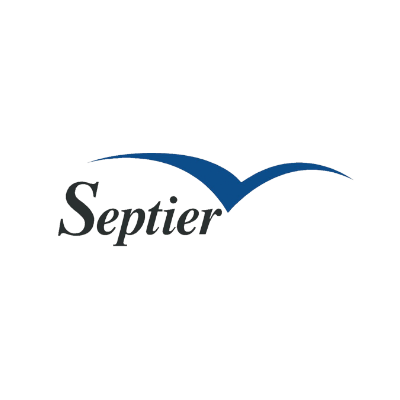 Septier Communication Ltd. is a recognized leader in the dynamic world of cellular monitoring, analysis and interception systems alongside its growing line of cyber security solutions. Founded in 1999, Septier conceptualizes, builds and delivers a wide range of tailor-made products to clients worldwide including law enforcement, homeland security and counterterrorism agencies, search and rescue organizations, telecom service providers, correctional facilities and more.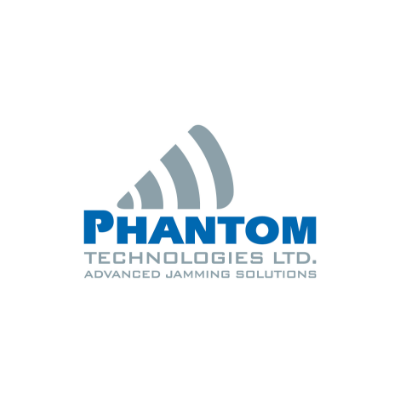 Phantom Technologies has been for the last 15 years a distinctive manufacturer of RF jamming products and solutions, tactical intelligence solutions and counter surveillance products.
Furthermore, Phantom's uniqueness lies in its inherent capability to merge and integrate different products to a single harmonized solutions, for example, providing open communications windows during jamming operations.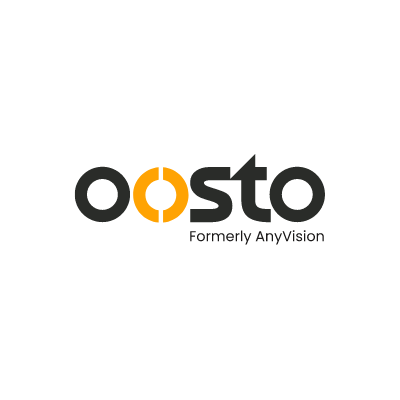 At Oosto, They leveraging the power of Vision AI to power the technologies to enhance the safety of your customers, guests and employees. This includes touchless access control and video analytics which deliver the insights and alerts to protect these pivotal stakeholders from bad actors and security threats.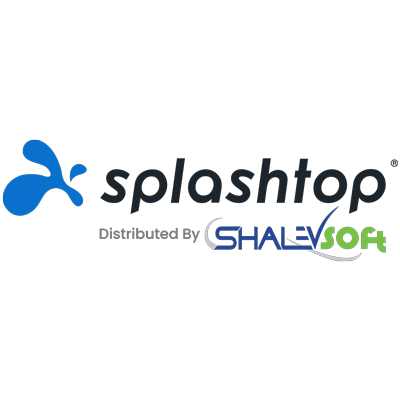 With over 30 million users around the world, Splashtop is a leader in remote access and remote support. By leveraging the power of 4K streaming at 60fps, the most advanced security features and compliance, Splashtop connects people to the computers and apps they need, wherever they are. Our secure and high-performing solutions for flexible work and IT support, are designed to enable companies of all sizes increase their flexibility and efficiency. The Splashtop application supports all desktop and mobile devices across operating systems, delivering an in-person experience users need, with the enterprise-grade security IT can trust.
ShalevSoft is a leading provider of targeted software solutions, dedicated to delivering added value to clients through the provision of the best software available on the market. During the COVID-19 pandemic, we have identified a growing demand for specialized remote access capabilities among our customers. Through our partnership with Splashtop, we can now offer not only industry-leading products but also the support and expertise needed to meet the unique needs of our clients in this field at a competitive price. Together, we assist our customers in accelerating their digital transformation during these challenging times.
We have found that Splashtop's remote access products are highly customizable, with state-of-the-art features at an attractive price point.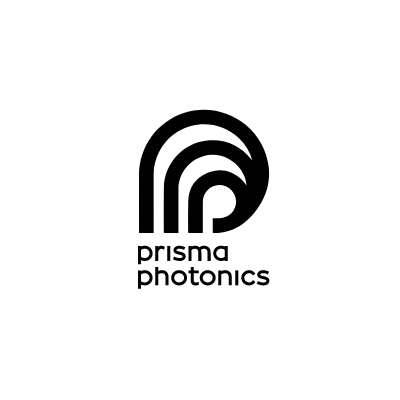 Prisma's next-generation, "sensor-free" solution monitors long-range infrastructure and delivers accurate event identification and classification in real time.
Prisma is cost effective and low maintenance, and it has been adopted by a range of Tier-1 customers in North America, Europe and Asia/Pacific.
Our products are designed to monitor electrical power lines, oil & gas pipelines, subsea pipelines and cables, railways, borders, perimeters, smart roads, and physical cyber security optical communications networks.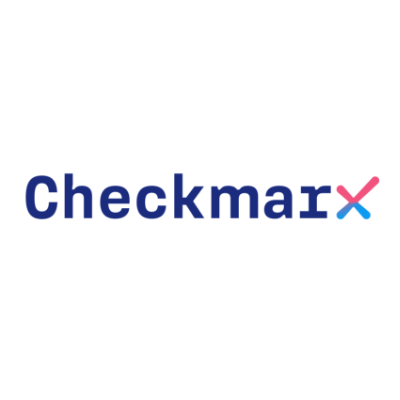 Checkmarx is a global software security company. Checkmarx integrates automated software security technologies into DevOps Checkmarx provides static and interactive application security testing (SAST and IAST), software composition analysis (SCA), infrastructure as code security testing (KICS),and application security and training development (Codebashing). Checkmarx's research department is known for uncovering technical vulnerabilities in popular technologies, software, applications, and IoT devices.
S2T builds AI-Driven Cyber Intelligence solutions based on real-world operational experience blended with deep technological expertise. Our tools have applications in intelligence, law enforcement, national security, defense, fraud detection, and cyber threat intelligence among others, and they provide actionable insights, are highly adaptable to customer needs, are highly automated, are driven by AI and deep learning.S2T's solutions enhance the capabilities of organisations and analysts in areas of web and cyber collection, collation, analysis and generating insights and reports. These solutions leverage powerful collection capabilities spanning web sites, social media networks, darknet, and end-user devices and harness big data analytics, machine learning, and powerful visualisation tools.

Scytale is the global leader in security compliance automation, helping security-conscious SaaS companies get compliant and stay compliant. We offer personalized guidance to streamline compliance, enabling faster growth and boosting customer trust.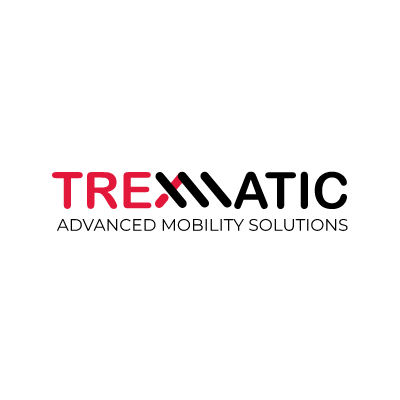 Trexmatic system, is a unique solution based on a suspended monorail integrate with intelligent robotic platforms along a pre-determined route. The platform is suitable to carry all kinds of payloads and sensors and can be used in different industries.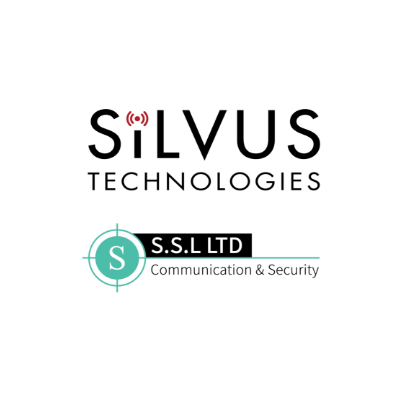 First Source IT Services is a software development company based in India and Newzealand.We employ highly qualified software development engineers; however we can provide our clients with the security and operational development framework they require.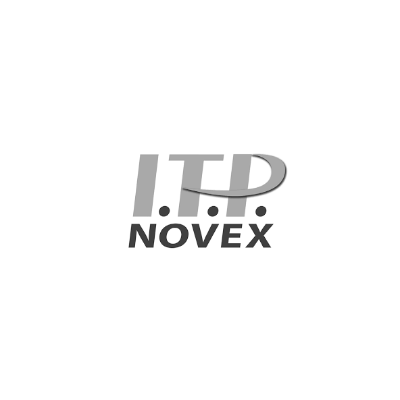 I.T.P. Novex Ltd. is a World Provider of Homeland Security and Intelligence Systems, as well as Fleet Management Solutions. .the company's systems offer a full solution for Covert-Tracking Missions, as well as, for the Management of Special Field Operations of S.W.A.T Teams and Elite Military Units.
The systems include different types of Covert-Tracking and Location Units that have a GPS Receiver and 2G+3G Cellular Modems, enabling to track and locate Target Vehicles, as well as the Organization's Vehicles and Personnel.
The tracking operations can be monitored simultaneously from several locations, using Personal Computers, Cellular Tablets and Smartphones.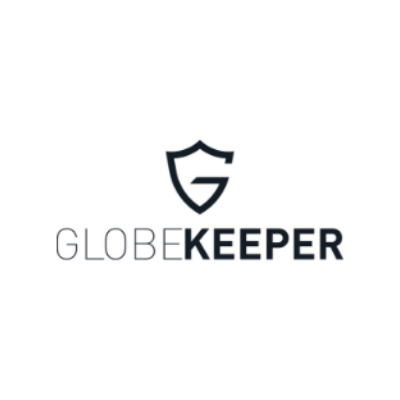 GlobeKeeper was founded in San Francisco back in 2016 by Dan Peleg and Shai Slobodov with the mission of making the world a safer place. Dan & Shai leveraged their military experience in communication engineering in order to build GlobeKeeper.GlobeKeeper's products are being used by top government agencies as well as Fortune 500 enterprises to manage their global safety and security operations. More than 4,000+ incidents have been resolved using GlobeKeeper keeping 50,000+ people safe world-wide.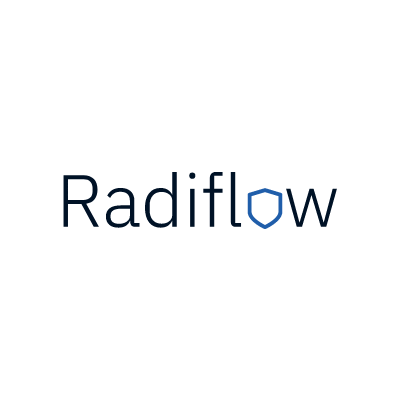 Radiflow develops trusted Industrial Cyber-Security Solutions for critical business operations. We offer a complete portfolio of game-changing solutions for ICS/SCADA networks that empowers users to maintain visibility and control of their OT networks, including an Intelligent Threat Detection tool that passively monitors the OT network for anomalies, as well as Secure Gateways that protect OT networks from any deviations from set access policies. Radiflow's team consists of professionals from diverse backgrounds, from cyber-experts from elite military units and automation experts from global industrial vendors and operators. Founded in 2009, Radiflow's field-proven solutions, validated by leading research labs, currently secure thousands of customer facilities.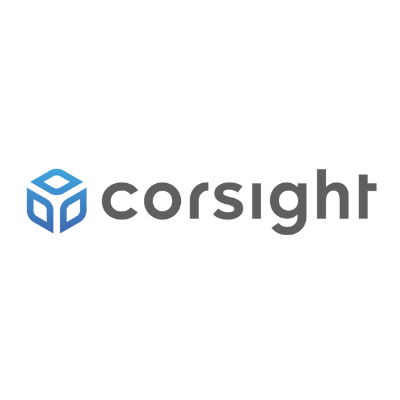 Corsight AI is dedicated to creating industry-leading facial recognition technology with unrivaled speed, accuracy and privacy. The technology is powered by Autonomous AI®, the most advanced artificial intelligence system developed by top AI researchers and backed by more than 250 patents. Corsight AI works with enterprise clients and government agencies in a variety of industries including aviation, law enforcement, retail, entertainment and more.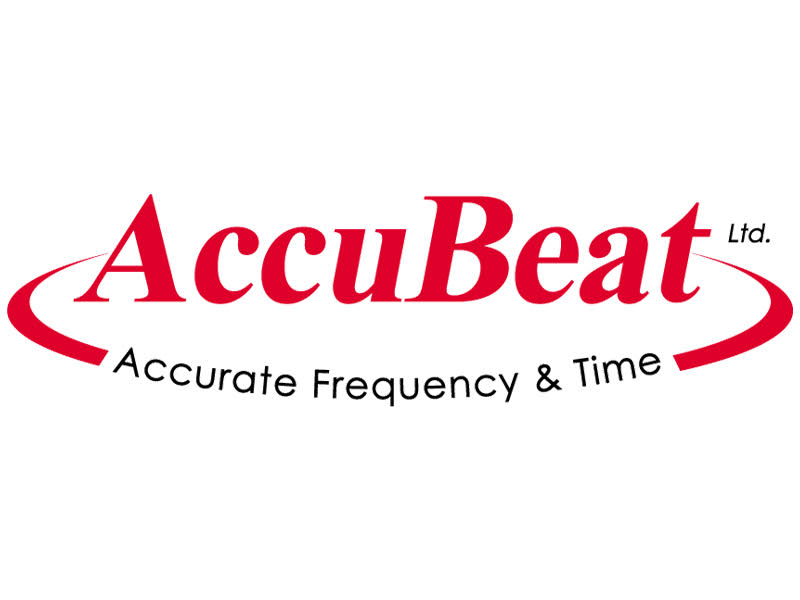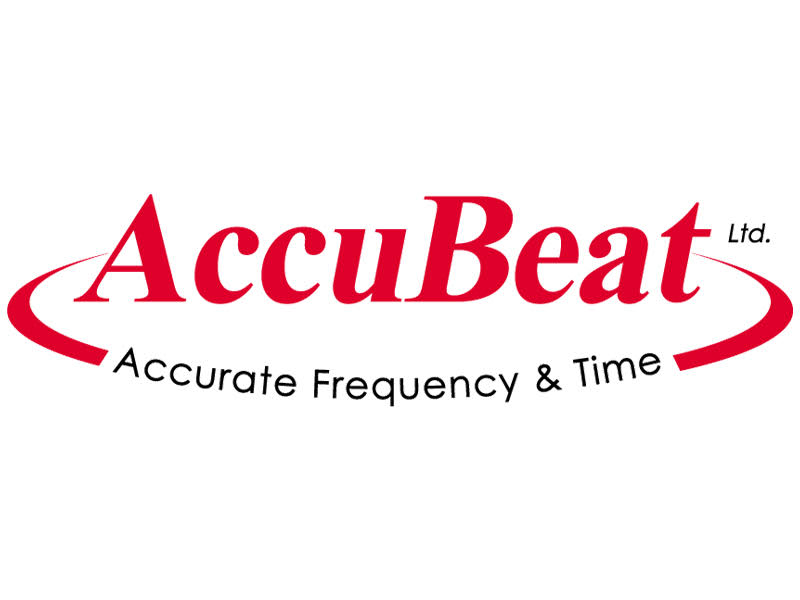 AccuBeat is a world leading designer and manufacturer of exceedingly accurate Frequency and Timing solutions and products suitable for Aerospace, Defense, Space, HLS, Telecommunications, Research and other applications. Based on over 25 years of experience our patented Rubidium Atomic Clock technology with optional GPS disciplining provide frequency accuracy in the range of 10⁻¹², frequency stability in the range of 10⁻¹³ and time accuracy in the range of nanoseconds.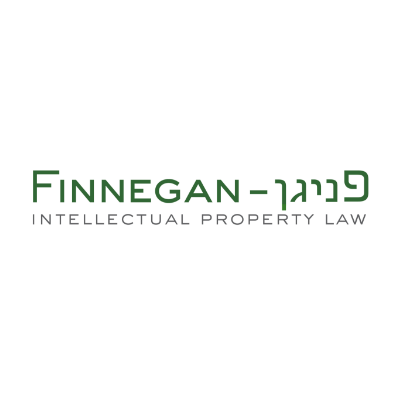 Finnegan, Henderson, Farabow, Garrett & Dunner, LLP is one of the largest IP law firms in the world. With offices in Atlanta, Boston, London, Palo Alto, Reston, Seoul, Shanghai, Taipei, Tokyo and Washington, DC, the firm practices all aspects of patent, trademark, and copyright law, including counselling, prosecution, licensing and litigation. Finnegan also represents clients in IP issues relating to advertising, trade secrets, European patents and trademarks, international trade, portfolio management, the Internet, e-commerce, government contracts, antitrust and unfair competition.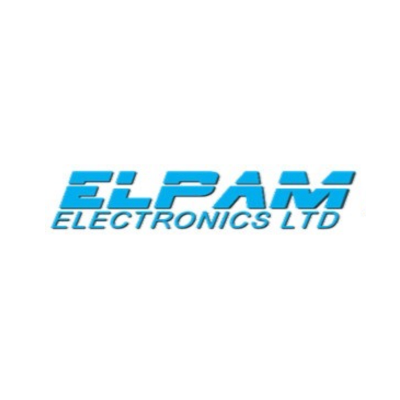 Elpam Electronics Company Ltd. was founded in 1972. Over the years, the company expanded operations into the State of Israel to the global arena, making development Advanced technologies in electronics , in order to meet the challenges of fulfilling diverse needs of National security, in technical development capability includes a wide range, between the various activities include planning, service regulations, consulting and production of specialized electronic products and sophisticated.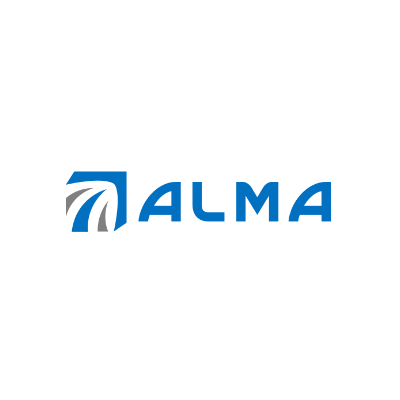 Alma Technologies is an Israeli startup, established in 2021. Alma envisions a 'mobility-for-all' future where sustainable, autonomous, connected and highly available services will be integrated into smart cities and urban landscapes. Committed to this vision, Alma is developing a localization technology based on inertial sensors and AI to assist any mobility navigation system where other perception sensors cannot perform.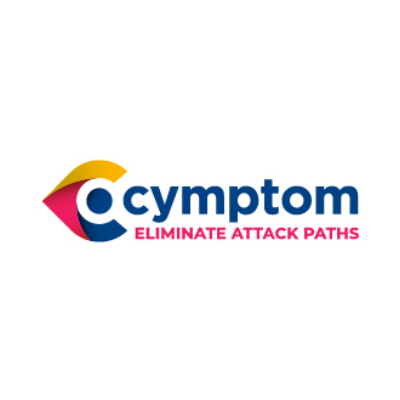 Cymptom proactively measures the impact of cyber risk by mapping all attack paths before they happen. Cymptom's platform maps critical risk to the MITRE ATT&CK® framework by using agentless data collection technology to continuously visualize all viable attack paths (on-prem and cloud). This technology intentionally avoids installing agents or running simulations to provide organizations with simple deployment, immediate value and always-on, pre-emptive cyber resilience to support business initiatives. Once empowered with visibility to high probable attack vectors, organizations can adopt a factual, data-driven, adversarial-based approach to mitigate security gaps. Beyond today's innovative platform, Cymptom seeks to enable cyber executives to base their cyber resilience strategy on data of the efficacy of existing security tools, where the remaining gaps lie, and what is needed to support every aspect of business operations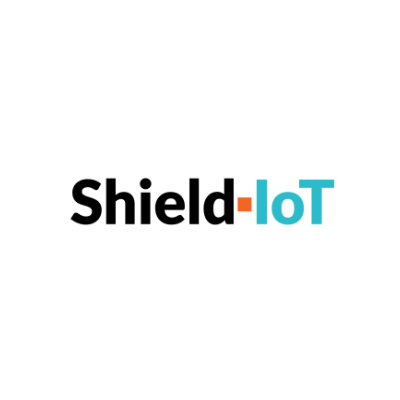 Established in 2017, ShieldIOT is a privately owned IoT cybersecurity company based in Herzliya, Israel. ShieldIOT develops an innovative purpose-built IoT platform that protects gateways and networks from security threats and operational risks. Our application-agnostic software solution is based on Coreset AI technology and enables device manufacturers and network operators to automatically secure existing and new devices, across multiple industries, with no need for any development resources or security expertise.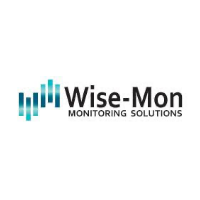 Wise-Mon LTD is an Israeli company expert in its field of network monitoring and control. We give solutions to huge organizations with tens of thousands of ports, as well as small companies with one switch. If you store valuable information make sure it's protected.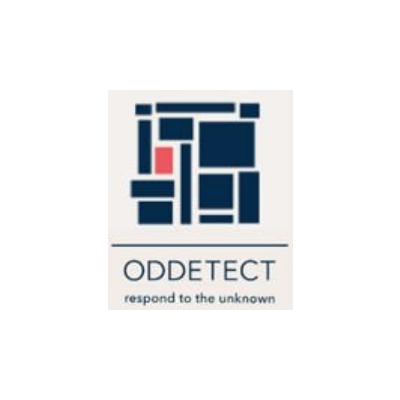 ODDETECT develops unique video analytics software for surveillance systems.
Their use of automatic processing and autonomous detection, requiring no human setup, creates a new standard for real-time alerts.The ODDETECT solution introduces a new paradigm for anomaly detection: comparing live feed to routine baseline.

Our system generates alerts autonomously, thereby automatically building a reference routine. Real-time video feed is continuously compared to the reference routine..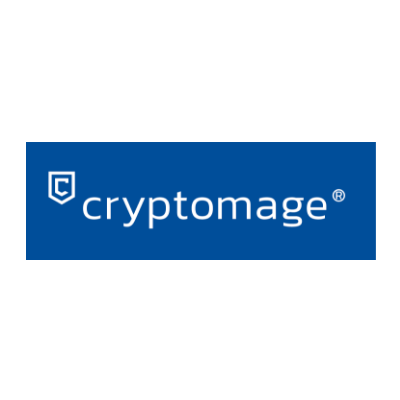 Cryptomage Cyber Eye offers a unique approach to network traffic analysis, with a combination of
protocol behavior, packet analysis, and host communications behavior analysis. While the majority of security solutions focus only on user and host behavior, Cryptomage Cyber Eye also incorporates unusual low-level network behavior.
Cryptomage Cyber Eye is much more than a traffic flow analytics tool. It provides real-time, network- based anomaly detection and prediction, powered by low-level network protocol, machine learning and AI algorithms.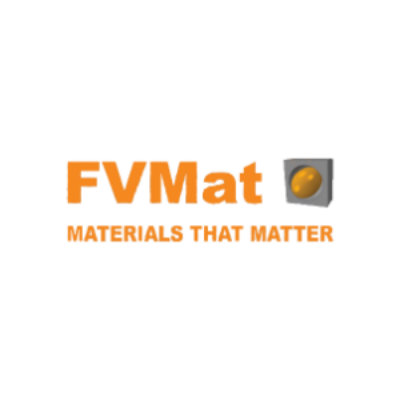 Filled Void Materials – FVMat LTD is a startup focused on novel meta-materials. By using 3D printing, applied physics, computational simulations, and optimization, we are creating a new class of mechanical meta-materials. These materials have novel properties that go beyond what is found in nature and can be controlled by design. FVMat specializes in meta-material research, fabrication, and computational physics; making reality out of theory, simulations, and experiments. We are able to develop a wide array of meta-materials applications that encompass several industries including aerospace and defense, automotive, healthcare, energy, and education.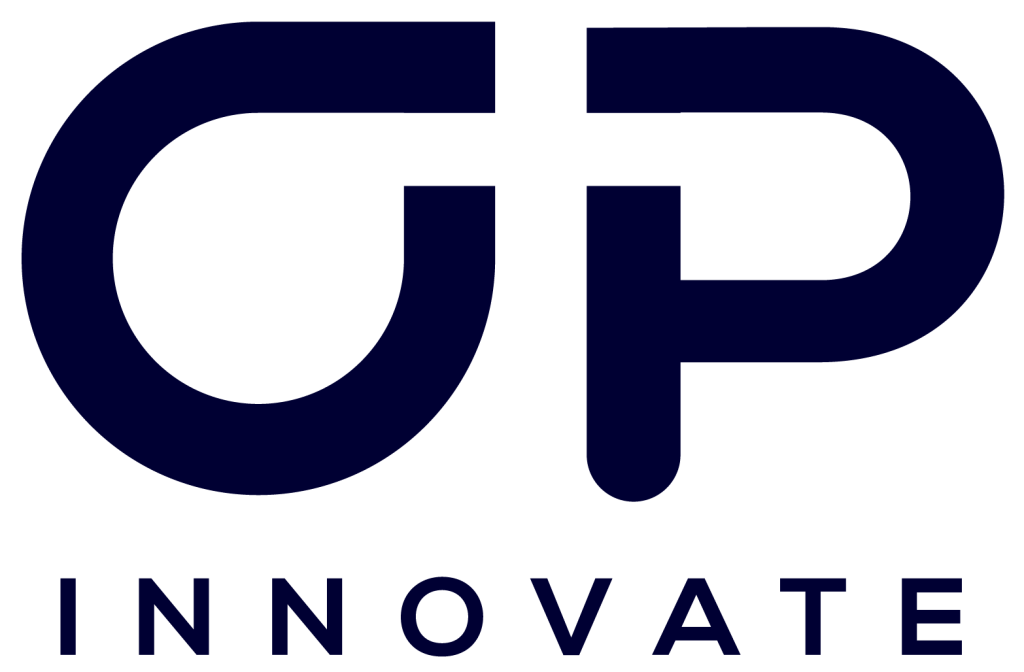 Established in 2014 to defend global enterprises from the increasing challenges of organizational cybersecurity. Our experience in the field is extensive with unmatched expertise in cyber research, penetration testing, incident response, training and forensics.
With headquarters in Israel, we rub shoulders with the best-of-breed in the field of cybersecurity, exposed to cutting-edge responses to today's most critical cybersecurity concerns. This knowledge allows us and our customers to remain ahead of the curve.