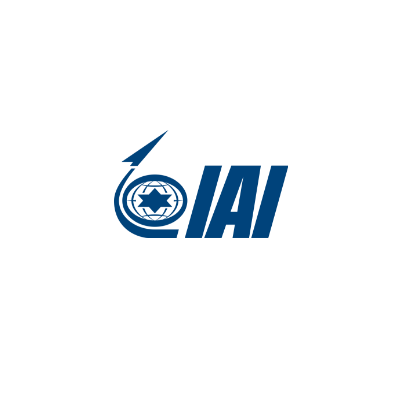 In a fast-evolving world, where adversaries constantly challenge national defense, you need experienced and skillful allies to rely on. A trusted partner, courageous and innovative to deliver the capabilities you need and afford. That's IAI – Where Courage Meets Technology.
A leader in defense, aerospace, and commercial markets, IAI leverages state-of-the-art technology and decades of combat-proven experience delivering solutions to your national defense and security challenges.Delivering large turnkey projects, IAI acts as a prime contractor, subcontractor, and team members in dozens of large programs for the aerospace, land, sea, and cyber domains and multi-domain applications.

About Elbit Systems
Elbit Systems Ltd. is an international high technology company engaged in a wide range of defense, homeland security and commercial programs throughout the world. The Company, which includes Elbit Systems and its subsidiaries, operates in the areas of aerospace, land and naval systems, command, control, communications, computers, intelligence surveillance and reconnaissance ("C4ISR"), unmanned aircraft systems, advanced electro-optics, electro-optic space systems, EW suites, signal intelligence systems, data links and communications systems, radios, cyber-based systems and munitions. The Company also focuses on the upgrading of existing platforms, developing new technologies for defense, homeland security and commercial applications and providing a range of support services, including training and simulation systems.
Together with simulations of cyber cases and defense, we  give the opportunity for programmers and cyber experts to prove information security skills no matter where they come from or where they were born.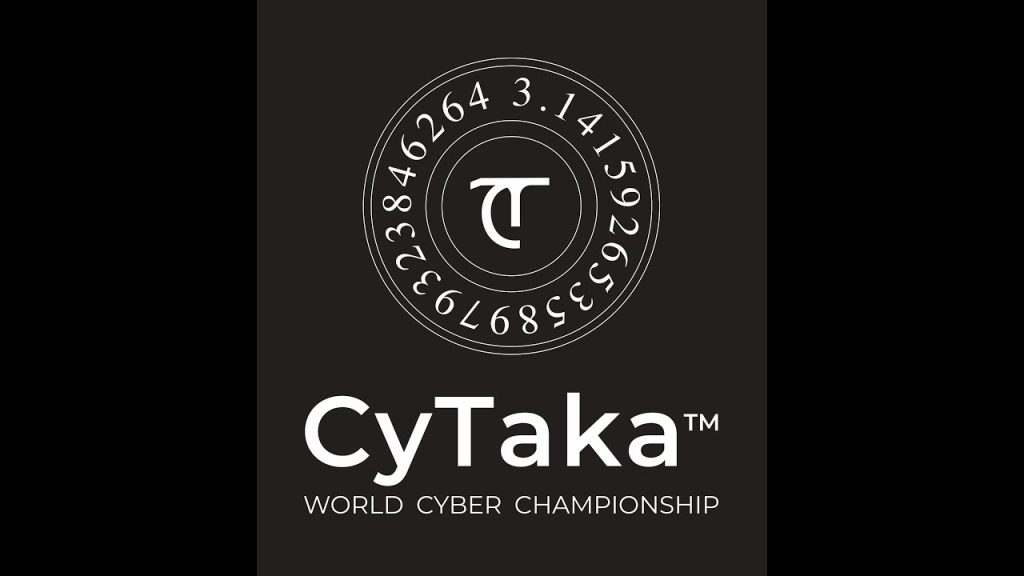 CyTaka is lead by Doron Amir (Israeli Cyber entrepreneur) promoting a global activity in the world for building bridges between various nations, with an emphasis on encouraging high-tech education and employment in a wide range of sectors globally.
Together with simulations of cyber cases and defense, we  give the opportunity for programmers and cyber experts to prove information security skills no matter where they come from or where they were born.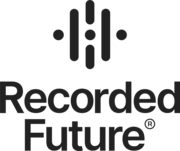 Recorded Future is the world's largest intelligence company with complete coverage across adversaries, infrastructure, and targets.
Recorded Future has world's largest holdings of interconnected threat data . As threats accelerate and converge in the world around us , Recorded future's intelligence is more vital than ever before .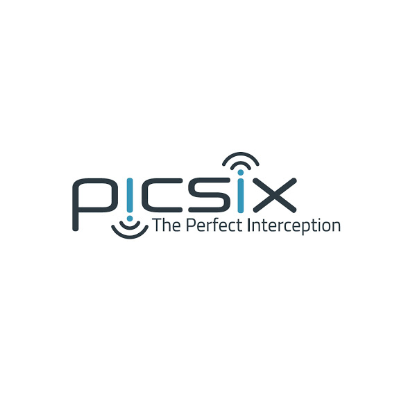 Founded a decade ago by former Israeli intelligence experts, PICSIX brings together the power of operational experience with a deep understanding of complex communication technologies. Since Day 1, PICSIX has manufactured and developed its own products, delivering off-the-shelf solutions as well as custom-tailored alternatives to best meet agencies' interception, counter-interception, and other tactical intelligence needs. Today, our company is both an agile innovator and a heavy hitter, successfully servicing many authorized agencies from around the world. We are confident we have what it takes to repeat that success for you.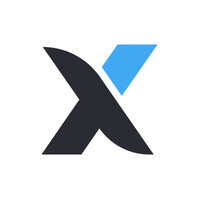 Eclipse the Premier counter-drone platform designed to automatically detect, take over and safely land unauthorized commercial drones in a designated zone. The Eclipse Platform eliminates the rising threat of uncontrolled or malicious use of commercial drones by actively taking control over them, preventing entry into protected airspace, and landing them in a safe location designated by the customer. Eclipse is the solution of choice for a large variety of customers including sport venues, oil & gas facilities, theme parks and prisons. ever before .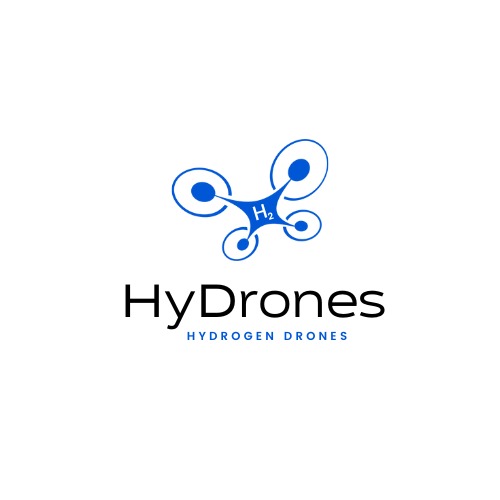 HYDRONES is a forward-thinking technology company that specializes in the
development of innovative hydrogen drones with a power output of 5000
watts, designed to stay in the air for up to 150 minutes with a payload of 25
kilos.
The company's team of software integration and engineering experts bring a wealth of experience to the table, and their focus on hydrogen drones reflects a commitment to sustainability and reducing carbon emissions.
HYDRONES drones are in high demand, with clients ranging from defense
companies to businesses in a variety of industries seeking reliable and
efficient aerial solutions. The company mission is to revolutionize the
aviation industry with its technology, delivering clean, efficient, and cost-

effective drone solutions.

Our deep learning cybersecurity platform provides unparalleled protection for critical infrastructure by leveraging deep learning algorithms to detect, contextualize, and respond to cyber risks across OT and IT networks.

Neural Guard's advanced automated threat detection technology in Xray's security and commerce process is deployed at airports, train stations and courts around the world. The system has been tested and evaluated by professionals and regulators in the US, Europe, and the Middle East where the company has formed a number of strategic partnerships. Neural Guard technology has been recognized by many of the world's leading X-ray and CT manufacturers as a groundbreaking solution. Neural Guard's plug & play, automated solution lowers security risks with a 90% detection rate and a 3% false alarm rate for far better threat detection. Operating costs can be reduced up to 75% with a 3 times faster throughput than existing solutions.
The company has already installed operational systems for clients worldwide.

We have been developing artificial intelligence technologies for robots for over ten years, working with blue chip companies on mapping, navigation and autonomous decision-making.


We have now packaged our unique suite of algorithms together as a single product in Nimbus, bringing you a unique Cloud-based robotic artificial intelligence solution in one easy-to-use place. 

We help security organizations analyze and visualize disparate data sets at scale to help their teams find the needles in the haystacks.
 Over 1,000 government and enterprise customers in more than 100 countries rely on Cognyte's solutions to accelerate and conduct investigations and derive insights, with which they identify, neutralize and tackle threats to national security, personal safety, business continuity, and cyber security.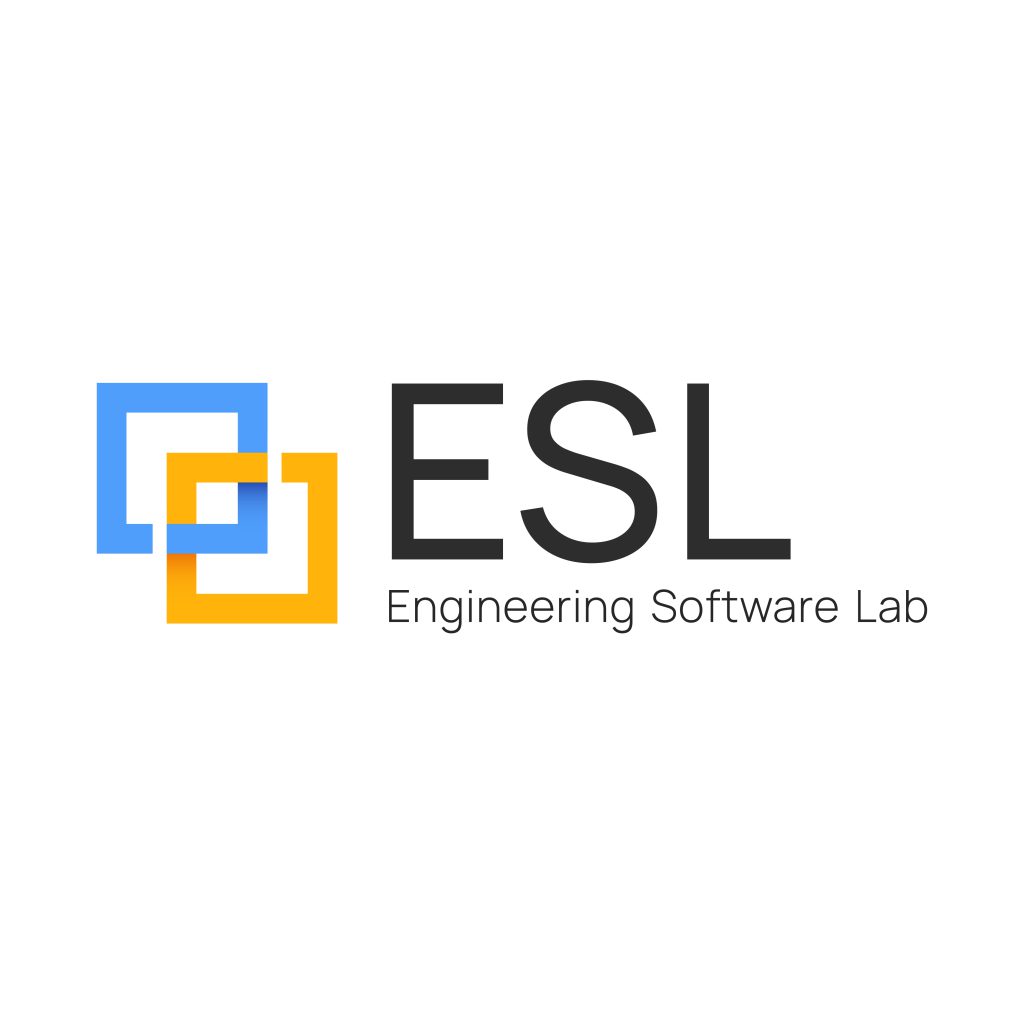 Founded in August 2005, ESL (Engineering Software Lab Ltd) is a technical software resale and professional services company, based in Israel, which focuses on:
Source code analysis for quality and security, version management, mathematical computation, open source compliance, standard compliance, build & release automation, and application performance monitoring.
For each of our market leading software tools, we offer end-to-end solutions that include pre/post sale consulting services, integration & implementation services,training and first tier support.
ESL's executive team has a wealth of industry knowledge, making the company a dominant figure in the Israeli enterprise software quality and development market. Our team has acquired extensive experience by helping clients worldwide to integrate product development processes departmentally.
Our team is committed to providing full lifecycle support for developing, testing and delivering market-driven products. ESL's focus is on helping customers to manage and deliver high-value products.
At ESL, our team is committed to providing full life-cycle support for developing,
Testing and delivering market-driven products.
ESL's focus is on helping customers manage and deliver the highest value products possible.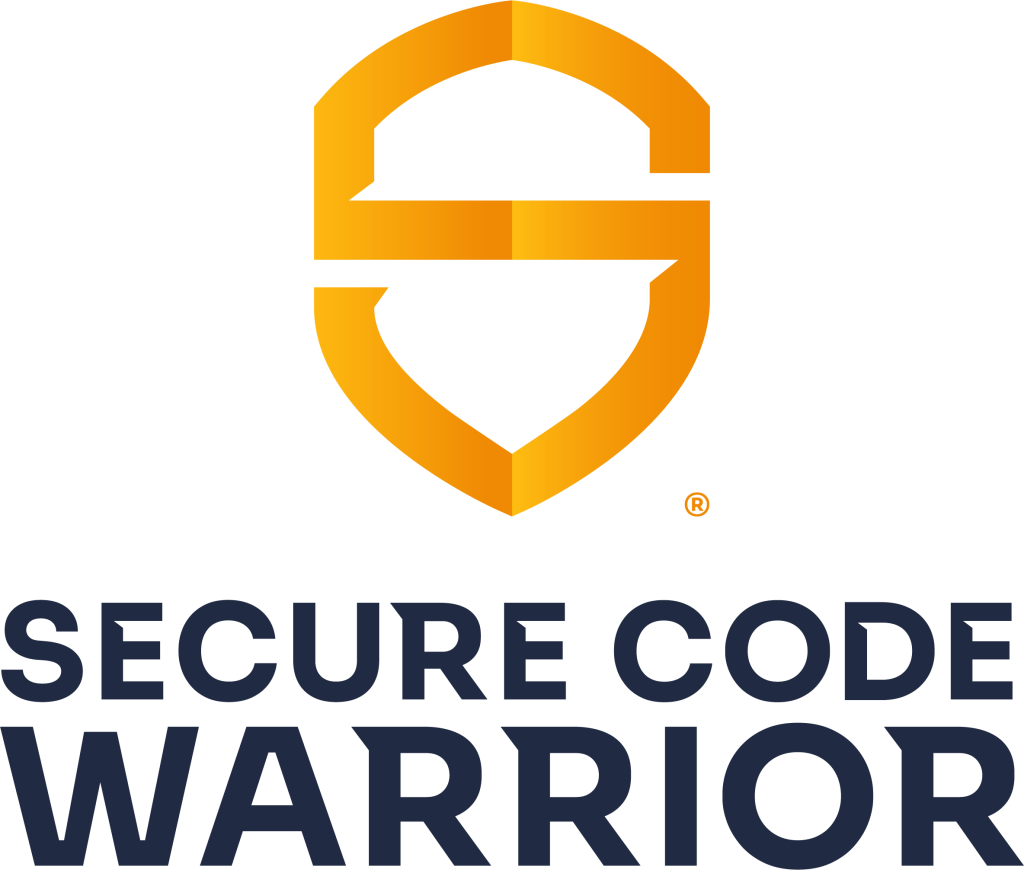 We make increasing a developer's secure coding skills a positive and engaging experience. That makes us the developer-chosen solution. We are successful because we take that human-led approach with our Learning Platform, providing positive skills-based pathways for developers in the

language:framework

of their choice.




We also recognize that timely and relevant security knowledge for developers is essential to the success of DevSecOps, and our

Developer Tools

and

Integrations

enable you to provide your development and security teams with contextual and hyper-relevant learning within their preferred workflow, empowering them to not just find vulnerabilities, but gain the knowledge and skills to fix them – preventing them from occurring in the first place.




Through inspiring a global community of security-conscious developers to embrace this preventative secure coding approach, our mission is to pioneer a human-led, people-first solution to security upskilling; stamping out poor coding patterns and those 10 common vulnerabilities (and of course,

the others too

) for good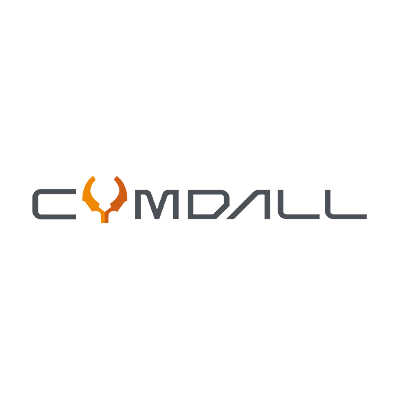 We at Cymdall believe in the power of sharing, so we are developing the technology to design servers and cloud infrastructure that have cyber protection embedded into them from the lowest level by design.

While modern endpoint defenders completely or partially coexist with the attackers inside the protected host, hopelessly balancing performance, visibility, and usability, our patent-pending hybrid technology enables every smart device to have separate internal resources completely dedicated to monitoring, analyzing, and detecting malicious intents and mitigate them long before they become a real threat.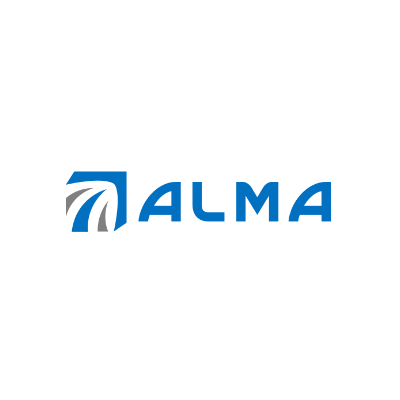 ALMA's patented technology utilizes Deep Learning and AI, to convert vibration data into an array of virtual sensors, such as positioning, wheel velocity, bearing, driver behavior, predictive maintenance, road conditions, and more. No Hardware is required, we utilize existing IMU sensors, found in every vehicle and smartphone.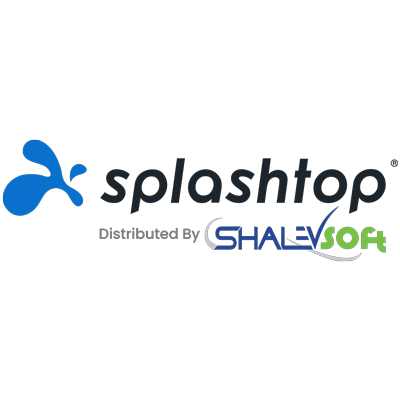 With over 30 million users around the world, Splashtop is a leader in remote access and remote support. By leveraging the power of 4K streaming at 60fps, the most advanced security features and compliance, Splashtop connects people to the computers and apps they need, wherever they are. Our secure and high-performing solutions for flexible work and IT support, are designed to enable companies of all sizes increase their flexibility and efficiency. The Splashtop application supports all desktop and mobile devices across operating systems, delivering an in-person experience users need, with the enterprise-grade security IT can trust.
ShalevSoft is a leading provider of targeted software solutions, dedicated to delivering added value to clients through the provision of the best software available on the market. During the COVID-19 pandemic, we have identified a growing demand for specialized remote access capabilities among our customers. Through our partnership with Splashtop, we can now offer not only industry-leading products but also the support and expertise needed to meet the unique needs of our clients in this field at a competitive price. Together, we assist our customers in accelerating their digital transformation during these challenging times.
We have found that Splashtop's remote access products are highly customizable, with state-of-the-art features at an attractive price point.

Due to the growing number of security risks and cyberattacks and organizational workforce shifting to work-from-anywhere models accelerated by the COVID-19 pandemic, it is imperative for businesses to adopt a Saas cloud solution that helps empower and protect their assets while reducing complexity and technological costs in this paradigm shift, which is named: "Zero-Trust." The facto, on-premises solutions are expensive and complex to manage by IT teams.
TerraZone has developed a One-Stop-Shop "Zero-Trust" Saas Cloud platform to help businesses secure and control corporate assets globally. Using a patented technology (reverse access),
Terrazone offers a unique hybrid solution that enables businesses to keep their sensitive data on-prem while applications and services run safely from Terrazone's cloud platform.
We combine patented Saas cloud technologies with a Next Generation "Secret Network" hidden from the Internet created for secure-community-driven businesses. We safely connect companies and their customers through a secure token and protect the assets belonging to each business, ultimately enabling sharing of services and exchanging data between the parties easily and securely.

Scytale is the global leader in security compliance automation, helping security-conscious SaaS companies get compliant and stay compliant. We offer personalized guidance to streamline compliance, enabling faster growth and boosting customer trust.

illustria is an agent-less "watchdog" for open source libraries, enabling developer velocity through cyber security. Our inline approach reduces overhead work and detects supply chain attacks early

Conventional cyber security solutions try to contain a DDoS attack with expensive on-premise equipment or by diverting traffic to a cloud service leading to high latency and delay. In contrast, Flowsec delivers a cloud-based, "always-on" solution that mitigates DDoS threats at the earliest point of entry to enable free-flow of traffic and maximum utilization of bandwidth.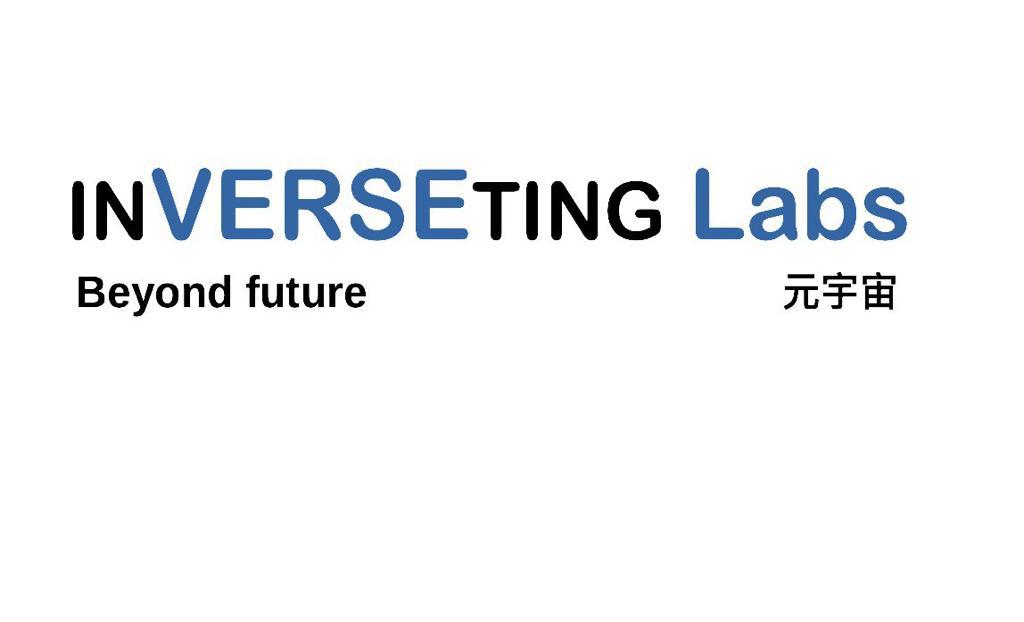 Inverseting Labs supports activity in immersive technologies – virtual, augmented, mixed
reality and webGL applications, – covering:
• Content generation and production, using AI based content machine (VR/AR supported), VFX
and 360 degree filming.
• Application development and user and audience experience evaluation.
• Next generation technologies including AI data driven Avatars (Fully functional including
legs), displays, 3D tracking and ML

Next Dim is a revolutionary, proprietary, high performance network analysis solution dedicated to automated discovery of patterns within large networks of financial transactions, customer behavior and social media, payment systems, crypto-currencies and more.
In addition, Next dim has great visualization capabilities of vast networks.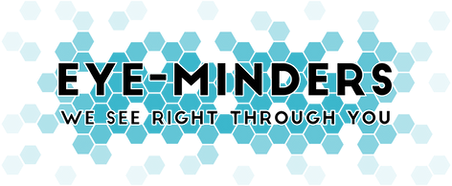 Eye-Minders developed Alethia-Intelligence to help clients overcome a variety of human related threats. Alethia combines innovative deep-technology, eye-analysis, and AI. The system was validated and endorsed by opinion leaders and clients from the civilian, defence, and government sectors.
Pitangoux is the #1 UX/UI agency in Israel, the startup nation. We are active in London, Berlin, California, and Toronto.
We have partnered over the last 10 years with some great startups and global brands.

Our amazing UX/UI design team and product specialists have created and launched hundreds of digital products, from mobile apps to SaaS platforms and complex desktop systems. We've mastered B2B and B2C digital products, we have done them all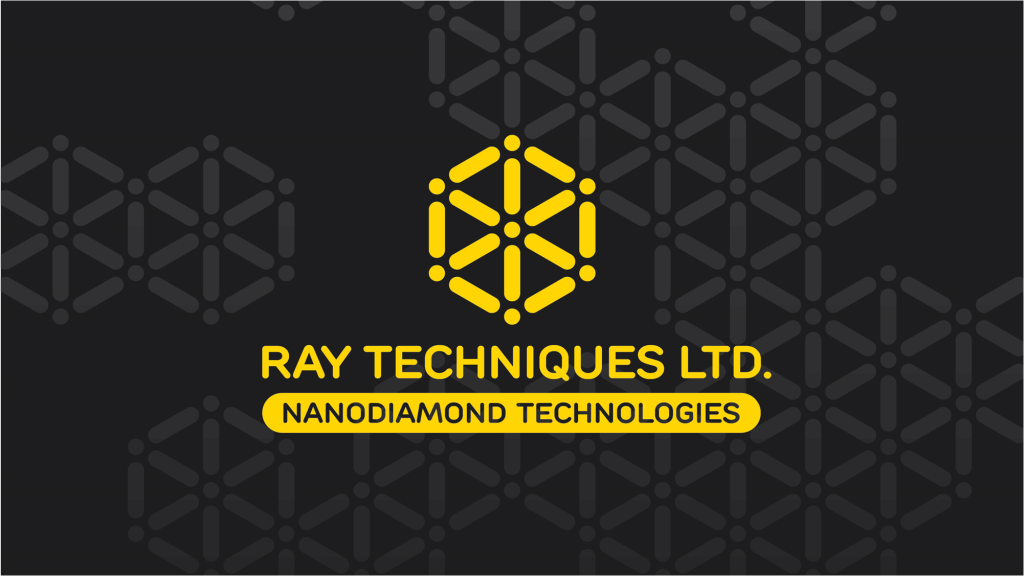 Ray Techniques has developed a unique technology for producing nanodiamonds – the smallest diamond particles with an average size of only 4-5 nanometers –by laser from a mixture of ash and wax. Due to their unique properties nanodiamonds proved efficient in a wide range of applications, including anti-friction lubricants, lapping, various coatings, polymers, catalysis, energy storage, reflection of very cold neutrons, biomedical research, etc. In contrast to the existing method of detonation synthesis, the Ray process is safe, environmentally friendly and more cost-effective. In addition, the know-how developed by the company on the dispersion of nanoparticles in various solvents and polymer resins allows the production of ready-to-use nanodiamond additives in the form of functionalized nanopowders, nanofluids and master batches, which, unlike raw nanodiamonds, can be easily introduced into existing technological processes. The INNOFENSE Accelerator program will allow the company to test the feasibility of using nanodiamonds for heat dissipation in power electronics.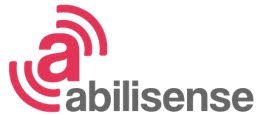 Abilisense is the company behind the breakthrough technology that offers a sophisticated way to analyze sounds in home, work, city and transport environments.
Abilisense provides assistance for life-threatening and unexpected situations based on sound analysis that use unique algorithms.

In order to feel safe and secure, the abilisense black-box monitors various sounds of dangerous situations and suspicious activities by transforming them into alerts directly to applications, command centers and IoT devices.

Finnegan, Henderson, Farabow, Garrett & Dunner, LLP is one of the largest IP law firms in the world. With offices in Atlanta, Boston, London, Palo Alto, Reston, Seoul, Shanghai, Taipei, Tokyo and Washington, DC, the firm practices all aspects of patent, trademark, and copyright law, including counselling, prosecution, licensing and litigation. Finnegan also represents clients in IP issues relating to advertising, trade secrets, European patents and trademarks, international trade, portfolio management, the Internet, e-commerce, government contracts, antitrust and unfair competition.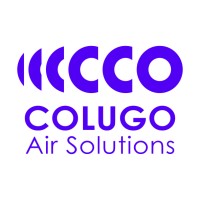 Colugo's ARC aircraft is the missing link obviating the existence of both the airplane and the helicopters since it got the ability to do VTOL on windy conditions and it is fast, efficient and reliable as an airplane, abilities which makes it best of all breed.
Colugo's aircrafts are reliable, easy and cheap to maintain since it uses 100% electric power which reduced the flight hour costs and makes the air vehicle cost effective and affordable.
The ARCs aircraft are using the Adjusted Wing Technology  AWT, which allow the craft to hover without the wings sail's side effect.

Robotican is an Israeli privately owned company developing and manufacturing intelligent C-UAS and UGV's, defining a new autonomous era of robots working for you.

Provide unmanned system with fully autonomous capabilities for the most challenging missions to perform by users. This provides high mission performance, reduces man power and maximizes the cost effectiveness for customers.

Our team of experts has an ample and proven track record supplying services and solutions for countries and organizations, critical infrastructures, financial institutions and highly exposed individuals.

We offer a range of cyber services by our team of professionals. We aim to provide with the best in each field of engagement and for each domain we make available our well experienced and valued employees and executives.

A Planning and Dispatching solution based on cutting-edge algorithms and AI for route optimization, smart planning, real-time replanning, and data enrichment to create full visibility and data-driven decision-making to optimize inland freight.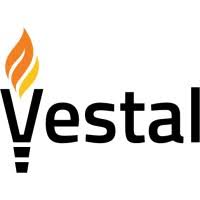 We live aviation and excite from it every morning anew. Pushing it to the extreme in order to extend the horizon. So… we're building a UAV. Changing the known flight envelope and developing a new conception on the seen world; that allow us to observe and act beyond limits.

BHTML has developed a breakthrough technology that simplifies web app development workflows. Our client-server platform replaces traditional client tools like React and web APIs, making web app creation easier and more efficient.
Sightbit is an AI management system for drowning-prevention and data-powered water management. Sightbit software analyzes video feed from waterfront cameras to detect and alert to risks, hazards, crowding, etc., in order to protect human lives in all water environments. SightBit's system specializes in reading the water. SightBit is a software company, thus it requires no purchasing and installation of special equipment. SightBit's system can interface with any simple, off-the-shelf video camera. For its use to be successful, all the SightBit system requires is a video feed from cameras facing the water.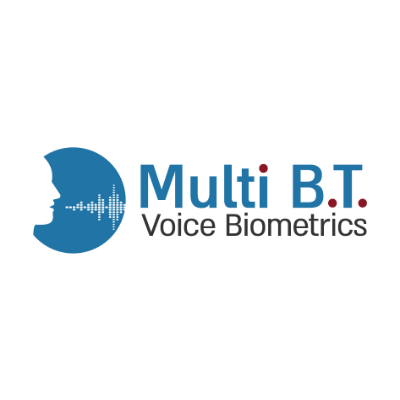 To provide the ultimate protection for people, assets and data, by offering the most advanced voice-based biometric authentication technology.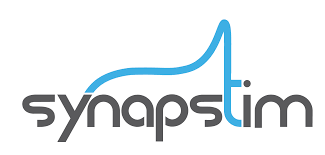 Synapstim is a bioelectronic medicine company. It develops a life-changing therapy for acute and chronic challenging diseases. Its technology can stimulate internal neurological routes of the human body.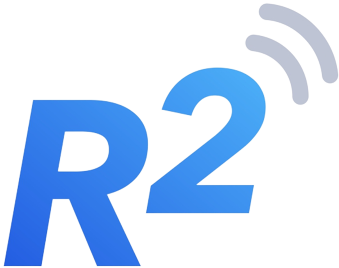 R2 Wireless commercializes advanced radio-frequency (RF) technologies. Established on 2019 with the goal to provide affordable RF Situation Awareness & Terrain Dominance tools to protect critical sites from intruders and RF malicious attacks. The R2 team combines academic and industrial expertise in signal processing, wireless protocols (e.g., cellular and drones) and AI, along with experienced SIGINT (signal intelligent systems) engineering and system integration. The R2 deep-tech team boasts 4 PhD's (2 university professors) and 4 MSc's.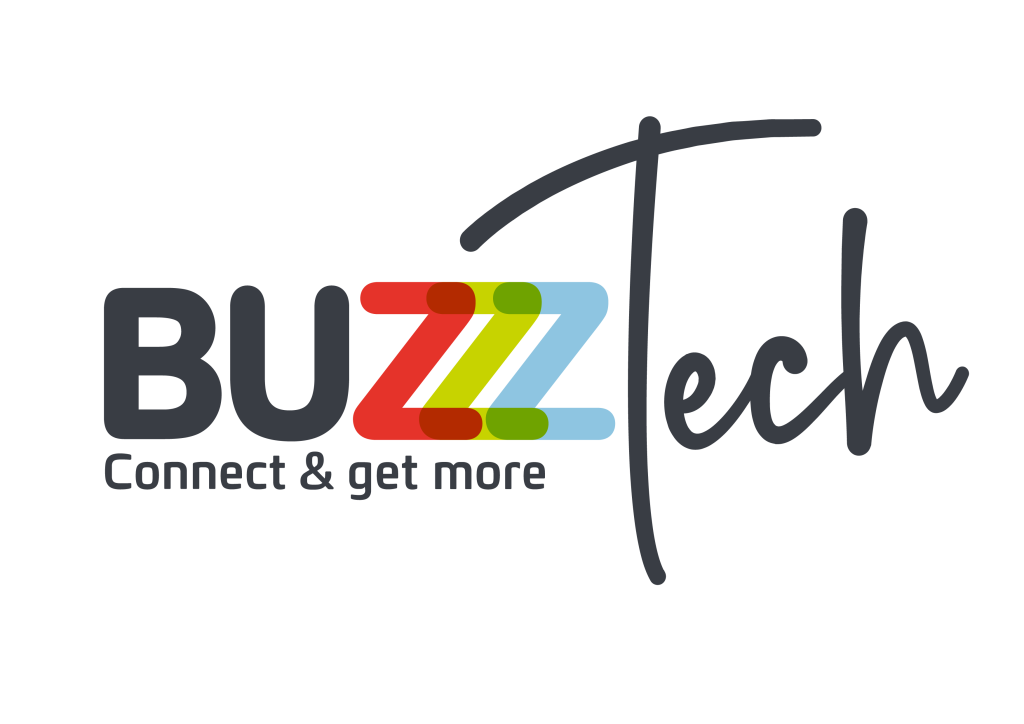 Buzzz Tech's technological system has revolutionized the world of cleaning the work environment and has already been implemented with great success in many companies, some of the most advanced in the Israeli market. If until this point in time you could ensure that the washroom facilities in companies' premises and in office buildings were maintained at a reasonable level of cleanliness for part of the day, now you can give a level of cleanliness of 90% and more throughout the day, in the washroom facilities, kitchenettes, dining rooms and in practical terms, the entire work environment. Now it is possible. It is here and it is happening


Technology is at the core of all that we do at Xbeamer. Founded at beginning of 2017, Xbeamer develop and design products based on our breakthrough technology.  


Globally recognized for its laser integrations, Xbeamer develops both custom and standard laser systems that perform high-precision applications for industries such as Homeland security, Industrial IOT, Intelligence, Enterprise and many others.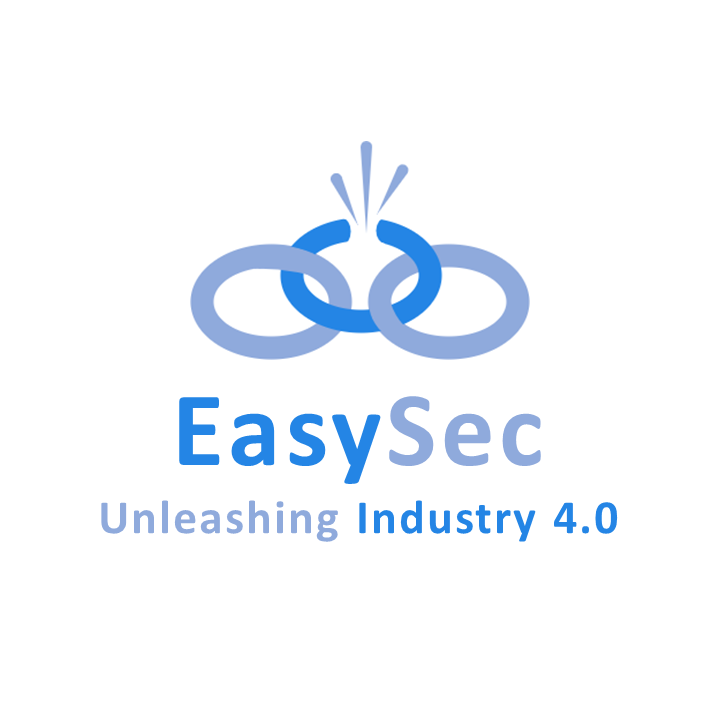 EASYSEC SOLUTIONS IS A PIONEER IN REAL ZERO-TRUST SECURITY FOR INDUSTRIAL IOT AND CONTROL SYSTEM 
Established in 2018, EasySec Solutions is a privately owned IoT cybersecurity company based in Jerusalem, Israel. EasySec Solutions develops innovative technology especially designed to allow organizations with up to several million IoT devices and industrial systems to manage their access control and protect them against security threats and illicit access. Our solution enables device manufacturers and network operators to automatically secure existing and new devices without the need for development resources or additional security expertise.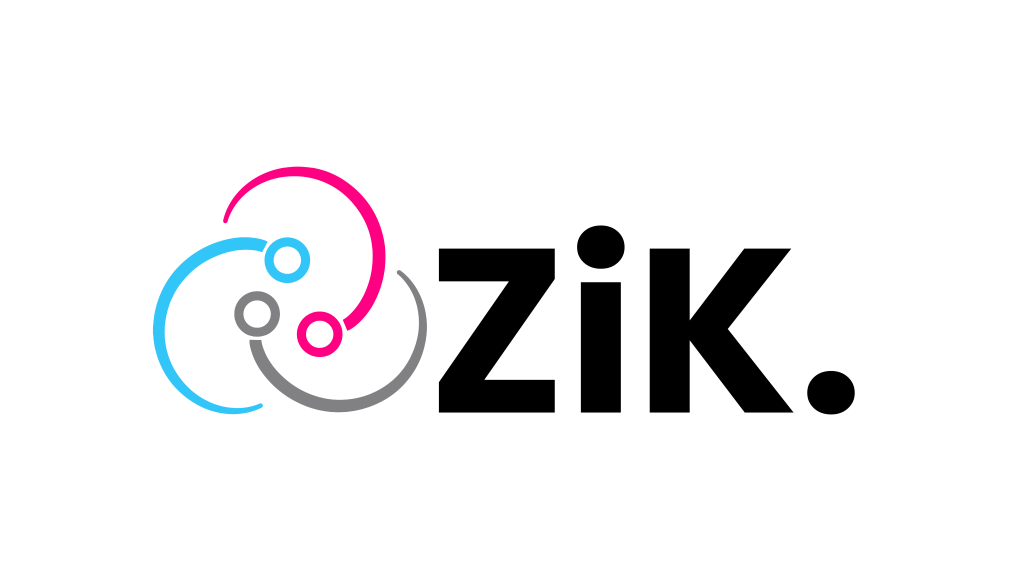 We are experts in the field of artificial intelligence (AI),
Have practical experience in managing complex projects and advanced research from the world of AI and business.
We have mobilized our vast experience and knowledge and the enormous technological potential of artificial intelligence to solve supply chain optimization problems-

Planning and distribution management first
Advanced aerial system solutions. 

We aim to become the
Gold Standard of safety and reliability technologies for Tethered and Untethered Drones.

Quadpole One is a unique Tethered Drone in a Box system for prolonged observation missions. The system is remotely operated and enables many hours of hovering at up to 200 meters high.

When the need arises, the drone can be detached from the cable, enabling it a free flight of extra 30 minutes.

This system is ideal for security and defence missions such as border control, critical infrastructure, and mass events.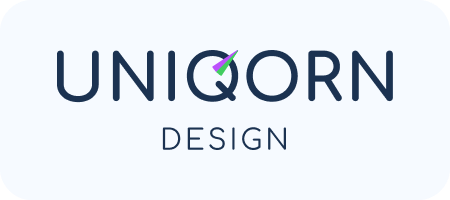 Uniqorn Design is a team of passionate and creative designers who are dedicated to helping our clients bring their ideas to life. Our mission is to create innovative, user-friendly, and visually stunning products that not only meet but exceed our clients' expectations.
Innogration Technologies creating the Blueprint for construction 5.0 by Developing an advanced open-end cloud-based AI engine (construction cloud engine) as a SaaS intelligent construction platform that gives a real-time view of Smart construction sites 4.0, Unified & analyzing different data sources for Better control, data transfer & extraction, providing monitoring, predictions, and insights, Better Risk Management, Decision-Making for managers on the ground and senior leadership.
Saving valuable time and cost-efficient construction sites by optimizing processes and data flow.

Creating an industry standard that streamlines construction processes and reduces risk, for more sustainable buildings.

SpinEdge specializes in Spintronics – the novel electronics based on electrons spin. The company brings over 100 years of cumulative experience in the related technologies and is developing a patented Spintronic based analog AI acceleration chiplet solution, which provides a hundredfold gain in speed and a thousandfold gain in energy efficiency in comparison to the conventional state-of-the-art digital solutions.

Alumor's water purifier kills all bacteria and viruses to the highest worldwide standards
of the American NSF/ANSI for disinfecting and purifying surface water to be safe
drinking water. (Kills off all dangerous parasites, viruses, bacteria, coliform, and
protozoa). It uses only few Watts via a solar panel/backup battery pack, produces 2 liters per

minute, no ongoing maintenance, low cost and simple to use: just press the button.

A unique AI platform for Process Autonomous Re-Calibration and Optimization. Datadudes' PARCO platform saves process manufacturers millions of dollars by  providing increased efficiency and quality while reducing waste and costs. 

The PARCO platform continuously ingests sensor data and predicts process outputs, thus providing the ability to proactively re-calibrate the process .  At each stage of production, the PARCO platform adapts autonomously and in real-time to help you to optimize processes, minimize out-of-spec end-products, maximize consistency, and meet your production KPIs.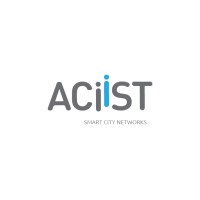 ACiiST Smart edge network connects outdoor cameras and sensors by leveraging the existing street or highway lighting infrastructure. Such networking is the key to Smart Cities, Smart roads, HLS and many other outdoor compounds.
Consisting of a single fiber daisy chain managed by our serverless, distributed software, ACiiST distributes points of communication cross-city. 
ACiiST technology serves as a modular switch spanning across neighborhoods to provide inner city, outdoor connectivity. With this switch, ACiiST provides a robust ethernet to enhance security, improve efficiency and upgrade metropolitan functionality.

Cyborgcare is a transparent and friendly ecosystem where you can buy cyborg technology products, smart medical devices, gadgets and wearables.
The site contains over 500 products for skin, body, hair, eyes, teeth, nails, and medical equipment for fitness centers, beauty salons, clinics and hospitals. 

In addition, you can get qualified online support, search for local services, doctors, consultants and technicians, share your biohacking lifestyle, stay healthy, confident and happy.

Magellanic is a zero-trust cybersecurity platform based on Distributed Ledger to secure Mission-Critical Infrastructures such as Satellites, GNSS, Autonomous Elements, Drones, Unmanned Vehicles, and IoT scattered devices, providing data integrity protecting from external threats such as jamming, spoofing, or social engineering attacks.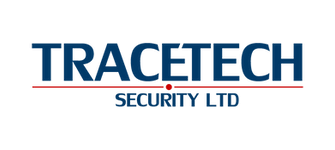 Explosive Trace Detection (ETD) is currently  used in all security screening operations, and particularly in airports.
However, current ETD devices present several  inherent limitations such as efficient and accurate trace sampling in order to successfully detect explosives. Since trace sampling is done manually, these inherent limitations usually come to light.
Over the past few years, TraceTech Security has successfully developed its groundbreaking technology for performing inspection of Cargo & Baggage. TraceTech's technology performs efficient automatic extraction of traces of illicit substances  enabling their detection by  ETD.

Software supply chain attacks are one of the fastest-growing cyber threats today, expected to impact nearly half of all organizations around the globe by 2025, de facto changing the expected behavior of software components and artifacts.
Today these attacks thrive on the lack of ability of both consumers and producers of software products to verify the integrity of software components and to validate their provenance.
We applied our expertise to create a novel platform that leverages leading concepts and frameworks to deliver uncompromising security to code artifacts, from production to delivery throughout the entire software lifecycle.
DevOps teams and security practitioners who are responsible for securing software builds and software in-use can rely on Scribe to continuously ensure their software is secure and trustworthy.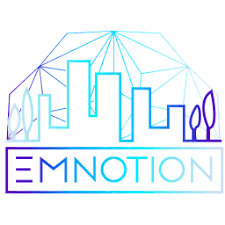 Emnotion specializes in data science solutions in the aspect of climate modeling. 
Six years ago, founders decided to solve the core problem of climate monitoring and forecasting – complexity. The simplicity of our solution enables us to supply cheap, precise, and tailor-made monitoring and forecasting online.
Emnotion is not a meteorological service company. We supply unique and rare forecasts. 
Emnotion supplies tailor-made solutions for climate risks. Market place for climate-related risk products. The final user gets hyper-local alerts for specific risks on demand and according to their business activity.


Short, Medium, and Long-range forecasts – Globally.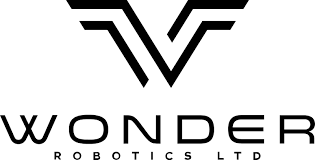 Wonder Robotics realized that a drone's complex and diversified vision requirements cannot be satisfied by 2D or 3D vision capture alone. Our computer vision technology is modeled after and inspired by a human vision-based replica. This replica uniquely transcends prior art by combining short-range 3D depth perception with a long-range 2D vision for dramatically improved perspective, classification, shading, texture, and motion cues.
Our goal is to become a leading provider of intelligent and robust AI layers for autonomous and safe flights for both commercial and military drones by utilizing highly advanced vision-based capabilities.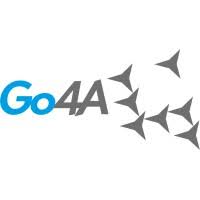 Go4A develops the DR-Link family – a revolutionary, patent-pending radio communication system that enables reliable and extremely low-latency video and control/telemetry deep beyond the line of sight (i.e. obscured by many layers of obstacles – concrete, soil, etc.), and from a significant distance. The DR-Link is powered by an innovative image processing technique and a new way to radio-modulation of video data. It is designed to be used onboard remotely controlled robotics and drones

StrixDrones is a global industry leader in drone docking technology and drone delivery servicing both the commercial and defense sectors.
The highly advanced StrixDrones Docking Station seamlessly integrates with all
drones and provides them with a safe and secure place to land, shelter, recharge, and
download data, enabling them to move forward and accomplish missions without the
need for a manual operator.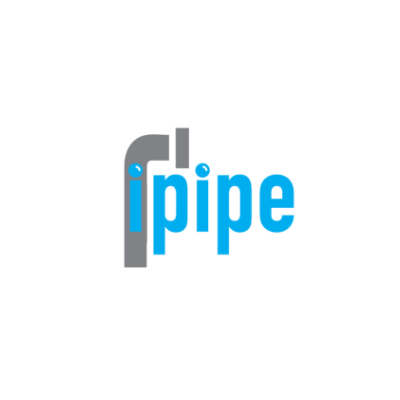 iPIPE's innovative solution is a mini wireless device ("submarine") capable of maneuvering inside active pressurized water distribution networks while they are in use, inspecting and providing precise information regarding pipe and network conditions, system integrity, and location.

A seed-stage startup, Pioneered in developing AR display for ATC towers and Air Taxi, intends to enhance the Augmented Reality (AR) market by addressing a wide range of existing (aviation, automotive, medical, entertainment) and innovative (Air Traffic Control (ATC), public transportation infotainment) applications through its HoloCore patented and Transparent Holographic Display (THD) technology, an affordable critical AR component which permits the conversion of any transparent surfaces from room windows to windows in Air Traffic Control towers; from aircraft to cars; from astronaut helmet bubbles to repair-worker visors into on-time, on-demand l image and data displays.
Our technology, HoloCore, enables high display quality through its higher light efficiency. It is superior in configuration, flexibility, and larger sizes. It has already passed strict automotive environmental tests while integrated into a windshield. We have developed a process for large quantity hologram replication for low cost THD production. The process has been tested on a small-scale using custom made hologram replication equipment. Holoptic located in Torrance, CA together with seven recording labs, our staff includes some of world's leading optical experts, including scientists, engineers, and production personnel, many of whom hold Ph.D. degrees. Dr. Arik, Chairman, pioneered roll-to-roll manufacturing of Light Shaping Micro optics at Luminit, the parent company. Dr. Sadovnik, CEO, co-founded a small business, WaveBand Corporation, whose innovative scanning antenna technology, became a US Army Program of Record after WaveBand was acquired by a large defense contractor. VP of BD, Miri Ben Zvi, served as an intelligence officer in the IAF, and was a founder/CEO of the Imagery Satellite startup. and more.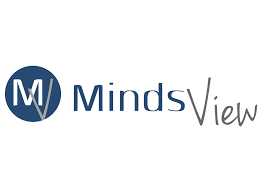 MindsView's ARNet system consists of proprietary hardware and software that synchronizes users' views accurately with cost-effective augmented-reality (AR) glasses that are suitable for widespread deployment in cost-sensitive environments, such as healthcare systems in developing countries. The ARNet system can also be used for a variety of applications including for first responders, homeland security, and defense. The system's AR glasses work with the software suite to calibrate and confirm that the user's view exactly matches the system video stream, helping the user attain a flow state and manage the user's AR experience to optimize performance. The system is based on unique intellectual property that enables a cheap computer and display system to be coupled with optics that enable accurate display, with the help of a powerful base station processor that handles the intensive steps required to overlay data accurately.

A proprietary, cost effective and scalable, camera-based system that communicates

optically, supporting high number of simultaneous users (>1000's) and immersive highbandwidth (>100Mbps), where both the transmitters and the receiver (camera) are

moving, without using backhaul bandwidth, by creating ad-hoc, immersive total highbandwidth network.

Space Plasmatics (SP) is a limited liability company that was founded by Dr. Igal Kronhaus in 2021. SP commercialize patented plasma technology developed at the Aerospace Plasma Laboratory, Technion. Our first product is a propulsion module for CubeSats to be flown on the RAKIA mission, to be launched to the International Space Station (ISS) in February 2022.
SP is located in the Technion, Haifa, Israel.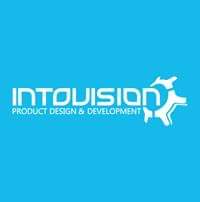 The company specializes in product development services, product design, mechanical design, electromechanical, multidisciplinary systems design, plastic design, transfer from development to production and serial production.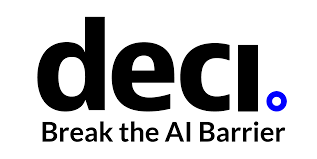 Our mission is to empower AI developers with powerful tools for building innovative AI based solutions.

Video Inform is a technology company that specializes in developing image and video analysis technology and solutions that enable organizations to automatically analyze information from widely used visual sources.
Our vision is to be the leading provider of global scale Geospatial analytics. Enabling analysts, a new level of insights by simplifying the accessibility of stat- of-the-art visual AI and ML tools.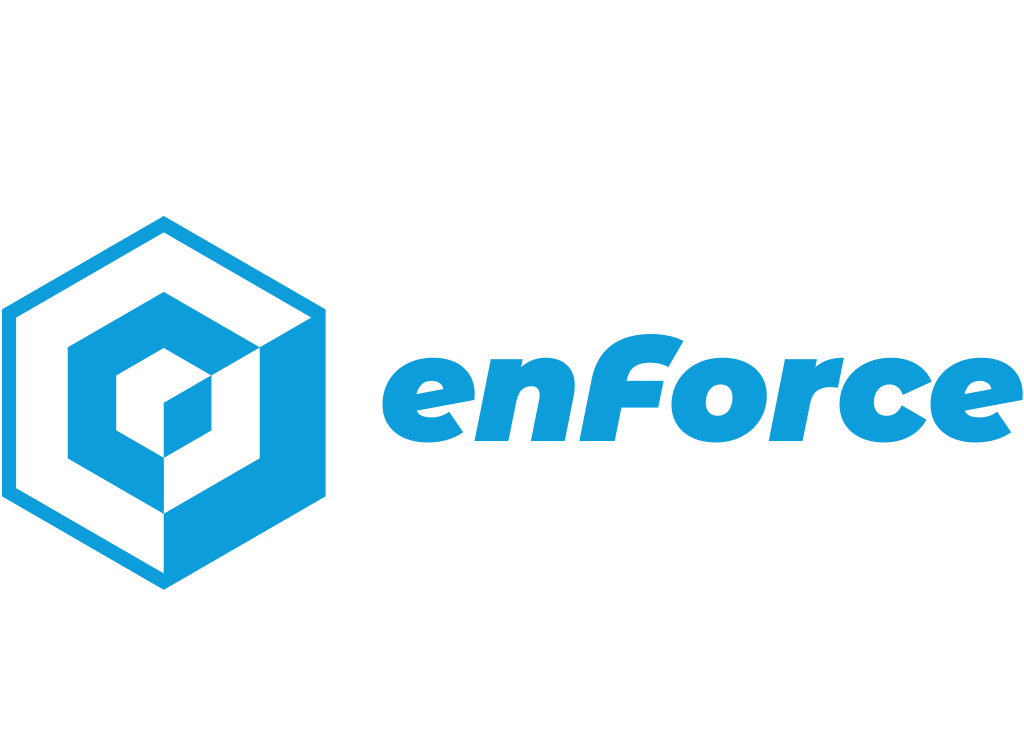 AI-driven decision-engines prevents cyber attacks in real-time.
Native on Force.com and runs within your Salesforce Org environment. Allowing you to internally enForce security policies on business applications without any exposures
to 3rd parties supply chain attacks.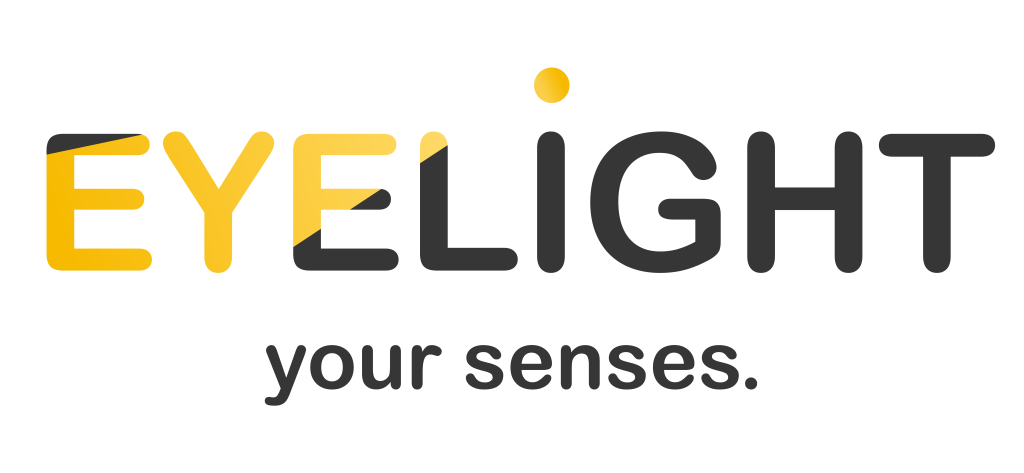 Our device is based on input from a 3D wearable camera that captures the surrounding that in front of the user in real-time. After analyzing, we deliver to the user vocal and tactile outputs. With our Bluetooth earpiece, we transfer instructions and information, such as traffic lights, GPS guidelines and so on. Through our 3D dynamic surface, we modelized the surroundings and enable the user to feel the situation around him.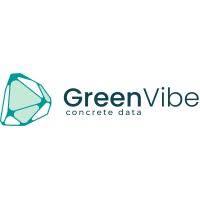 Concrete is the most widely produced man-made material in the world. We must lose no time in reducing carbon emissions from its production.
GreenVibe has built a deep-tech solution to optimize concrete mixes and reduce overdesign in both planning and building. This saves 10 – 20% on cement use, creating substantial cost savings for builders as well as a significant improvement on sustainability.

UltraWis brings state-of-the-art technology to the development of an autonomous crane solution for digital jobsites in harsh environments, including construction sites, ports and the heavy machinery industry.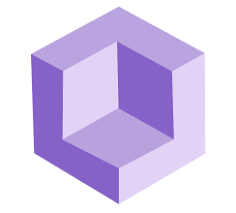 Augmented Reality breaks down the barrier between what we perceive as physical and digital. It is gradually becoming a significant part of our everyday lives, and it can be used as a tool for creativity and innovation.
We believe everyone should take part in designing the path and shape this revolution takes. The AR revolution should be for everyone, by everyone. It should not be limited to a few companies that build the platforms that enable it. Like the internet itself,  it should be decentralized. Perhaps most important, it should consider human rights such as privacy and free speech as its building blocks.
Our world is changing, and we want everyone to see this world with fresh eyes.
That is why we named ourselves Resight.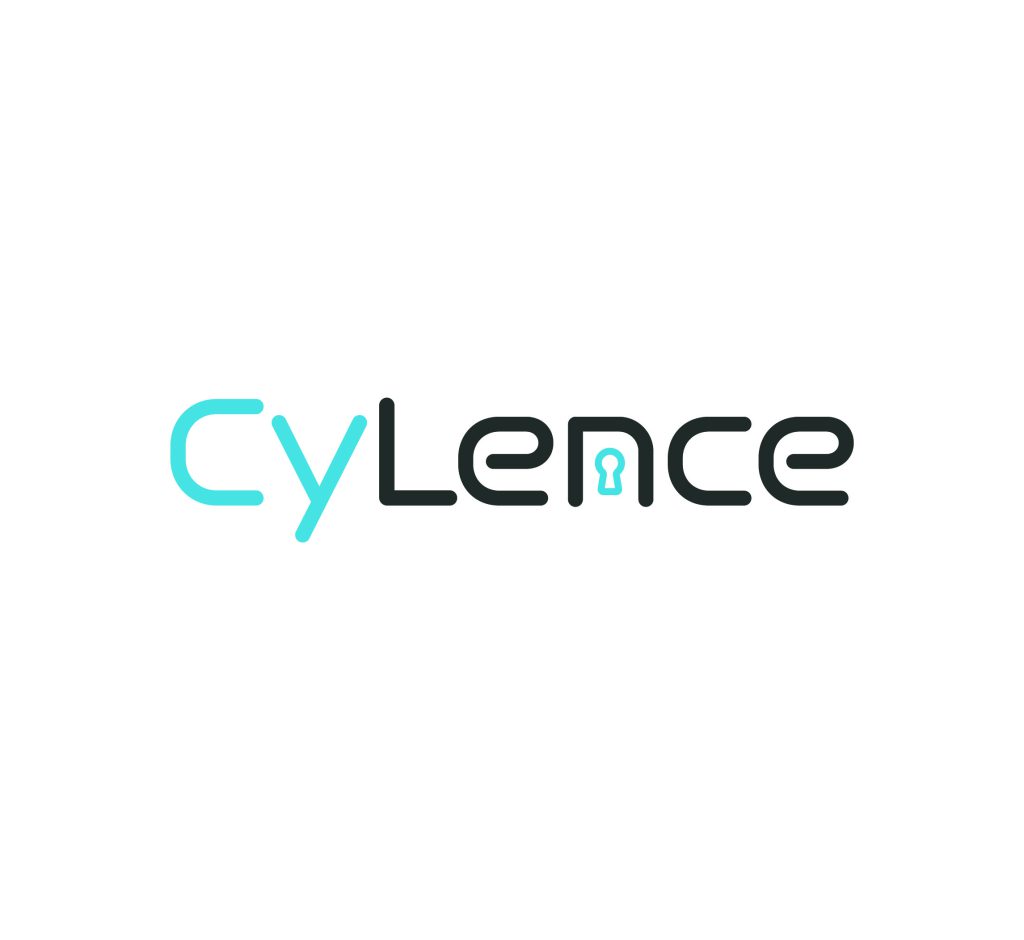 CyLence Group is a leading Cyber Security company which focuses primarily on consultancy, integration and services in the Cyber domain. CyLence's expertise and knowledge answer its global clients with all needed requirements. CyLence's uniqueness is that it accompanies its clients throughout the complete project integration journey. 
Being an experienced and knowledge-based company, CyLence is proud to count in its team the best experts in the field from Israel and around the world. CyLence Group collaborates with National and Civil NPOs, and agencies to provide its customers with best-of-breed services and capabilities. 
Cylence Group brings 'battle proven' expertise and know-how in the field of cyber security, threat intelligence, legal issues, and various methodologies.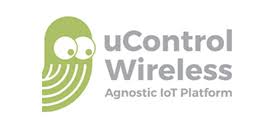 The IoT is changing the game and we offer a "game Changer" IoT Platform.

The traditional market is still used to obtaining dedicated command and control solutions from various suppliers over various purpose-built infrastructures, this situation is about to change dramatically.

The IoT revolution will totally eliminate any advantage held by niche solution providers on account of the purpose-built infrastructures, in favour of holistic solutions over a unified infrastructure.
uControl IoT platform supports precisely this process.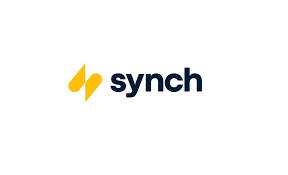 The reason PTT is so loved is because it's quick, simple and intuitive. That's
why there's no replacement for it. 
But simple communications are limited communications. What's PTT's next chapter?
Synch turns PTT into a powerful productivity booster. 
Synch enables immediate communication via voice, text, video and location with any user, group, device apps and data over cellular and WiFi. By embedding Synch, managers can always stay in control and organisations can experience a dramatic upswing in their teams efficiency, productivity and safety.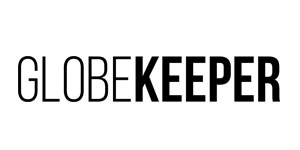 Globekeeper was founded in San Francisco back in 2015 by Dan Peleg and Shai Slobodov – both are graduates of the IDF tech unit. In 2016 the company had released the VCP (Virtual command platform) and, in this way, had changed the way tactical forces are communicating with each other and changed the resolution time within more than 60%.In 2018, 2 years later, the company released the 'SAFE', a B2C platform that manages to make high-risk communities safer places.