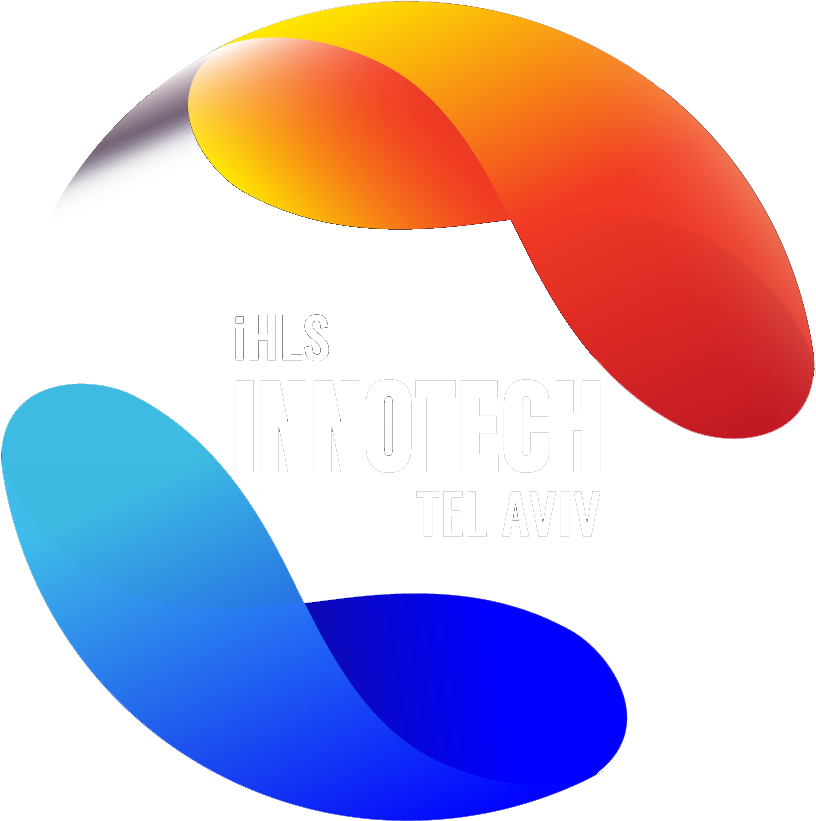 The International Conference and Exhibition
for
Cyber, HLS, and Innovation
NOVEMBER 2-3, 2022
10:00-16:00
Expo Tel Aviv, Pavilion 2 (101 Rokach Blvd., Tel Aviv)
INNOTECH 2022 – Attended by hundreds of companies from Israel and abroad, thousands of visitors and delegations from all over the globe will visit Israel for the event, being a unique space of meeting for decision-makers, government officials, leading industry experts, entrepreneurs, venture capital funds and investors, and advanced research centers.

INNOTECH gives participants a unique opportunity to network and create new connections, strengthen international bonds and get to know the latest innovations and solutions of the international cyber community.

INNOTECH Tel Aviv is held in collaboration with the Ministry of Foreign Affairs and Israel National Cyber Directorate.
INNOTECH will host the leaders of the cyber revolution to discuss topics of common interest and meet colleagues, with panel discussions featuring top decision-makers, government officials, and industry executives addressing the most challenging issues in the cyber world and all its sectors.

The INNOTECH exhibition and conference offer a unique opportunity for technology companies, government organizations, and organizations from around the world to exhibit their latest cyber developments and solutions in the forefront of the international innovation arena. Furthermore, the exhibition provides a platform for companies and organizations to show their technological advancements in cyber security solutions, and for startup companies to show their products and get global exposure.
iHLS TV - Innotech Broadcast 2020
iHLS INNOTECH 2021
Conference and Exhibition
Cyber, HLS, and Innovation International Event
Expo Tel Aviv, Pavilion 2
Due to the growing cyber and HLS challenges – such as critical infrastructures, municipal cyber and intelligence challenges, smart cities, smart transportation, cloud security, terrorist attacks, public security threats, as well as criminal actions and natural disasters – municipalities, districts, and states have been looking for innovative and ground-breaking technological solutions. The COVID-19 pandemic has only emphasized the importance of technological innovation in the development of a rapid response to every evolving crisis and substantially accelerated digital processes.
Keynote Addresses:
Prime Minister Naftali Bennett
Orit Farkash Hacohen, Minister of Innovation, Science & Technology
Dr. Yoaz Hendel, Israel Minister of Communications
Dr. Ron Malka, Director General, Israel Ministry of Economy
Dr. Rytis Rinys, Director of National Cyber Security Center under Ministry of National Defense, Republic of Lithuania
Erez Tidhar, Executive Director, Israel National CERT, Israel National Cyber Directorate
This large event provides an effective business arena and an opportunity for B2B meetings, inspiring professional content by the best experts, intriguing panel discussions, startups, and a demonstration of ground-breaking products.
THE CONFERENCE WILL BE HELD IN ENGLISH
Among the Participants 
The conference will be attended by senior officials from the municipal sector – municipalities, districes, and states, the defense establishment, police, security and intelligence agencies, senior executives from the defense industries, technology companies, and hundreds of startups from Israel and the world.
Including:
Decision-makers, CEOs, CTOs, CISOs, Head of Innovation, Head of Business Development, etc., expertizing in technological developments for intelligence, for critical infrastructure, smart cities, smart transportation, cloud security, anti-terror and counter drugs, first responders, protection of critical infrastructure, gas, electricity and oil installations, etc.
Why Attend
iHLS INNOTECH 2022 provides the perfect forum for presenting the latest technological innovations in the field, effectively meeting the needs of the sector as a whole and addressing current threats.
The thousands of guests, hundreds of companies and startups will get a close look at the Israeli ecosystem of cyber and HLS technologies.
At iHLS INNOTECH you will be able to showcase your advanced technologies, meet the startups operating in this technological arena, take a firsthand look at the innovative technologies currently being developed, and meet your own business arena: industry leaders, decision-makers, experts, entrepreneurs, customers, and partners.
About iHLS
iHLS is an expert in the advancement of HLS innovation and business networking and the operator of iHLS Security Accelerator and the INNOFENSE Innovation Center run by iHLS alongside the Israel Ministry of Defense. 
The conference and panel discussions will focus on the following topics:
Cyber, HLS, and innovation
Cyber
Cyber incident identification and response

Critical infrastructure OT and SCADA

Organizational cybersecurity for information systems and the cloud

Cyber intelligence

Ethical aspects of

 offensive cyber and intelligence tools at the offensive cyber realm
HLS
From smart cities to smart spaces – aspects of violence and crime

Autonomous systems at the urban sphere

Next generations of urban wireless communications

Modern era border security – blurred concept

Israel Ministry of Foreign Affairs panel – Natural disasters with focus on wildfires

The future prison
Innovation
Future transportation – personal security, GNSS and GPS survivability and resilienc

Shortage in technological manpower

Innovation in the IDF – INNOFENSE Program
When?
Nov. 2-3, 2022
Where?
Expo Tel Aviv, Pavilion 2
101 Rokach Blvd., Tel Aviv
For more details – presentation/ sponsorship/ booth:
Guy Cohen:   +972-52-678-1253  cohenguy@i-hls.com
Shir Lupescu:  +972-54-9730773  shir@i-hls.com
Ofek Cohen:  +972-558835654  ofek@i-hls.com
Office: +972-74-745-1370  info@i-hls.com